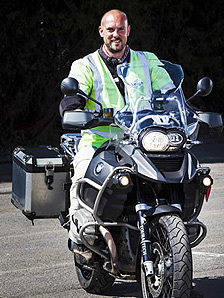 LOCATION MAPS...
Call to make a Booking: 07733 000308
MORE INFO...
Wherever you are going, your riding starts here!
The Chippenham motorcycle training school, since opening in 2006, has quickly established a reputation for professional, effective motorcycle training and high test pass rates. Phoenix Motorcycle Training Chippenham operates from two fully equipped centres located at Chippenham Rugby club and Redland Community school, we offer training on a variety of modern machines including 50cc mopeds, a selection of 125cc,500cc and 650cc motorcycles suitable for Direct Access Scheme.