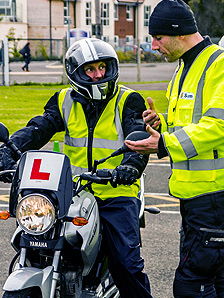 LOCATION MAP...
Call to make a Booking: 01622 535565
MORE INFO...
Wherever you are going, your riding starts here!
Our Maidstone Training centre is located in the centre of Maidstone at the area's largest motorcycle dealer, Laguna Motorcycles. Phoenix is also the UK's 1st MCIAC Gold Standard Training School, awarded for the highest Quality in Customer Service, Instruction, Equipment, Value for Money and Training Facilities, therefore this means that this is the only place to come for Motorcycle Training.